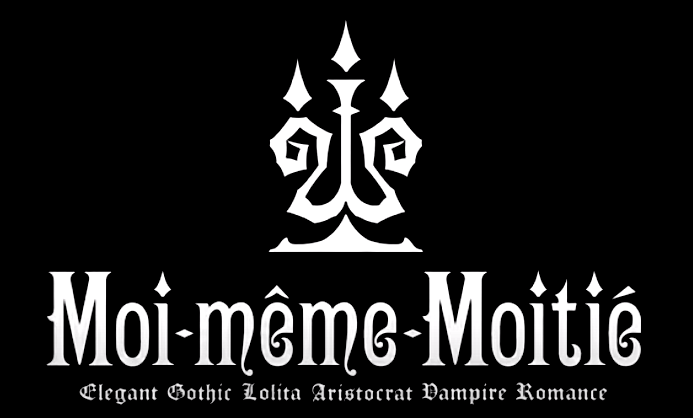 "Moi-même-Moitié was founded in 1999 by MALICE MIZER/Moi dix Mois guitarist, Mana. The brand name consists of the French words:


Moi: me    même: self   Moitié: half

with the intended meaning of "One's alter ego as well as one's self".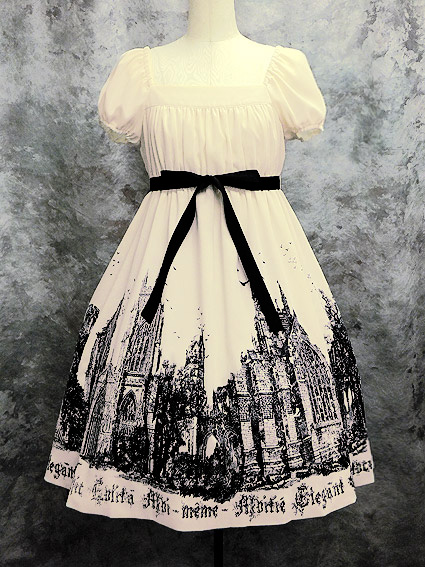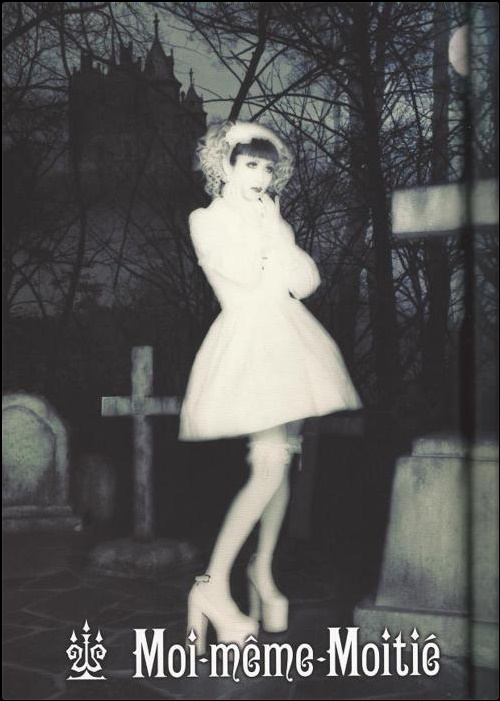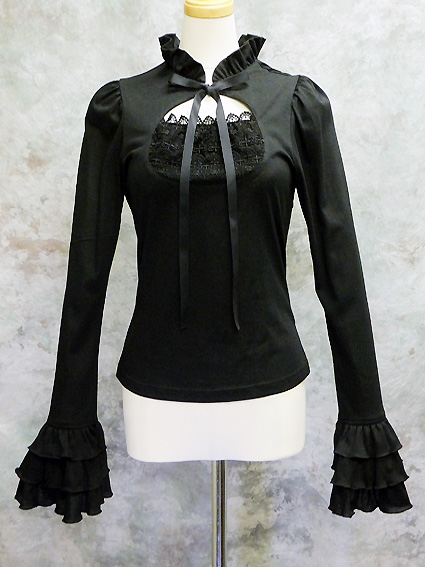 Moitié has an almost aetherically Gothic Romantic quality. It is cold and beautiful, like a Ricean vampire.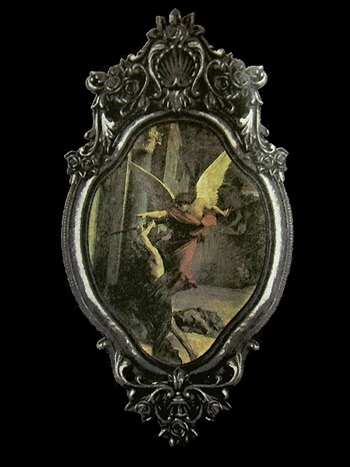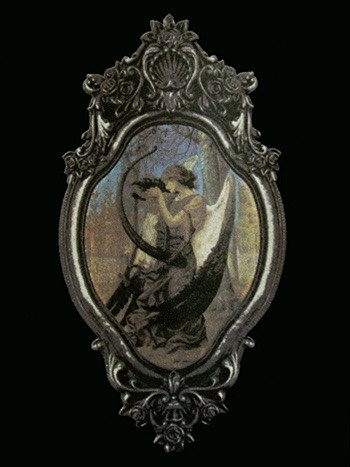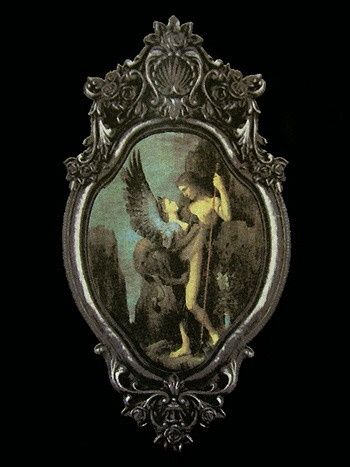 Moitié has by far the biggest following amongst Gothic lolita brands, due in no small part to its connection to Mana-sama. However, the 'world' of Moitié, with its glowing white faces, castle ruins, and blue roses is - in short - sublime. I think the creation of this singular, separate world played a real role in the brand's popularity.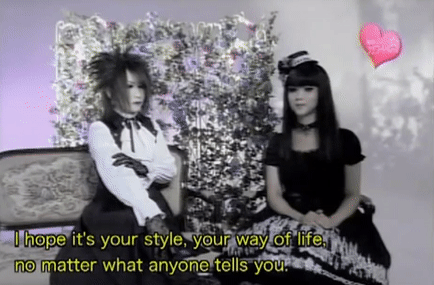 I am neither the oldest nor the most passionate fan of Mana or Moitié. But I love the vision that their beautiful clothing represents, and it's become an important influence on my own inner world.
Back