Sheglit evolved out of the now-defunct brand Black Peace Now in 2014. Compared to punky BPN, Sheglit's style is more elegant and austere. Their pieces are known for their high quality, beautiful detailing, and versatility. They can be worn casually on errands, or dressed up with corsets or overdresses to make gorgeous, ultra-gothic coordinates.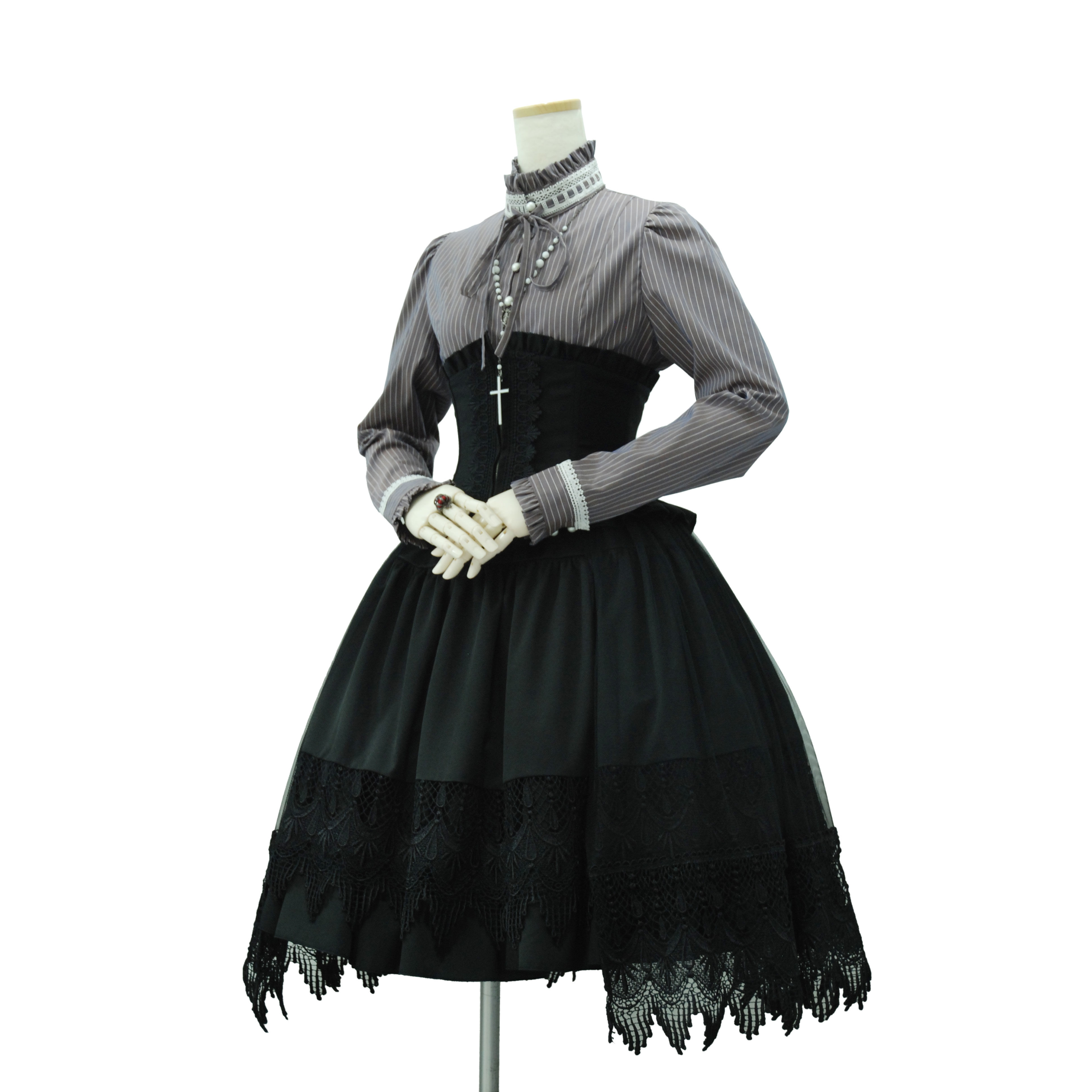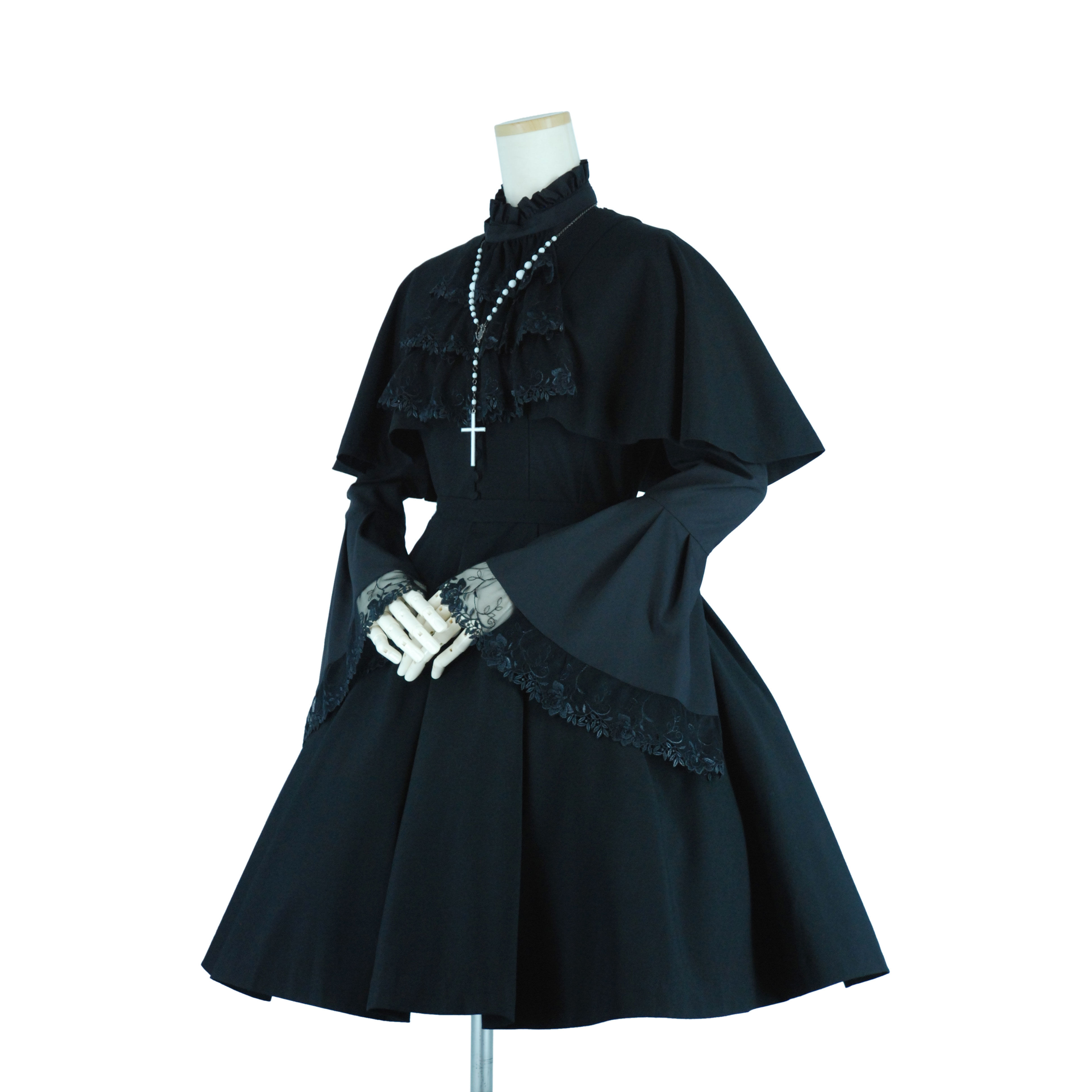 It's Sheglit's austerity - their understated elegance - that I admire so much. It's gravely underrated. I think this might could because almost all of the beautiful, minute details of their pieces are easily lost in the stock photos. I've taken over updating the brand on Lolibrary.org, and as part of this I have to look closely at the highest quality versions of their photos. And it's amazing! They use so many interesting fabrics and gorgeous laces! So many layers of texture, so elegantly balanced!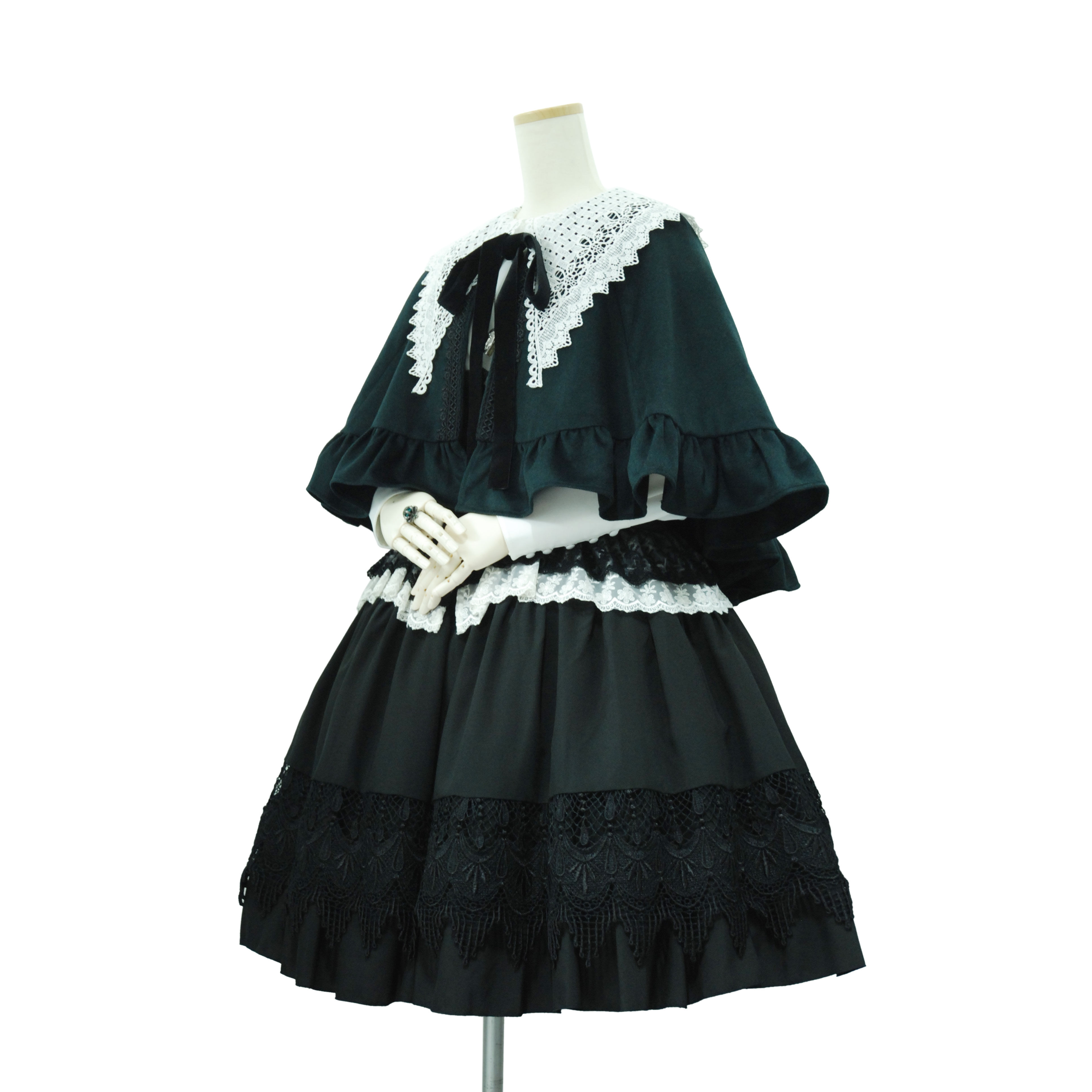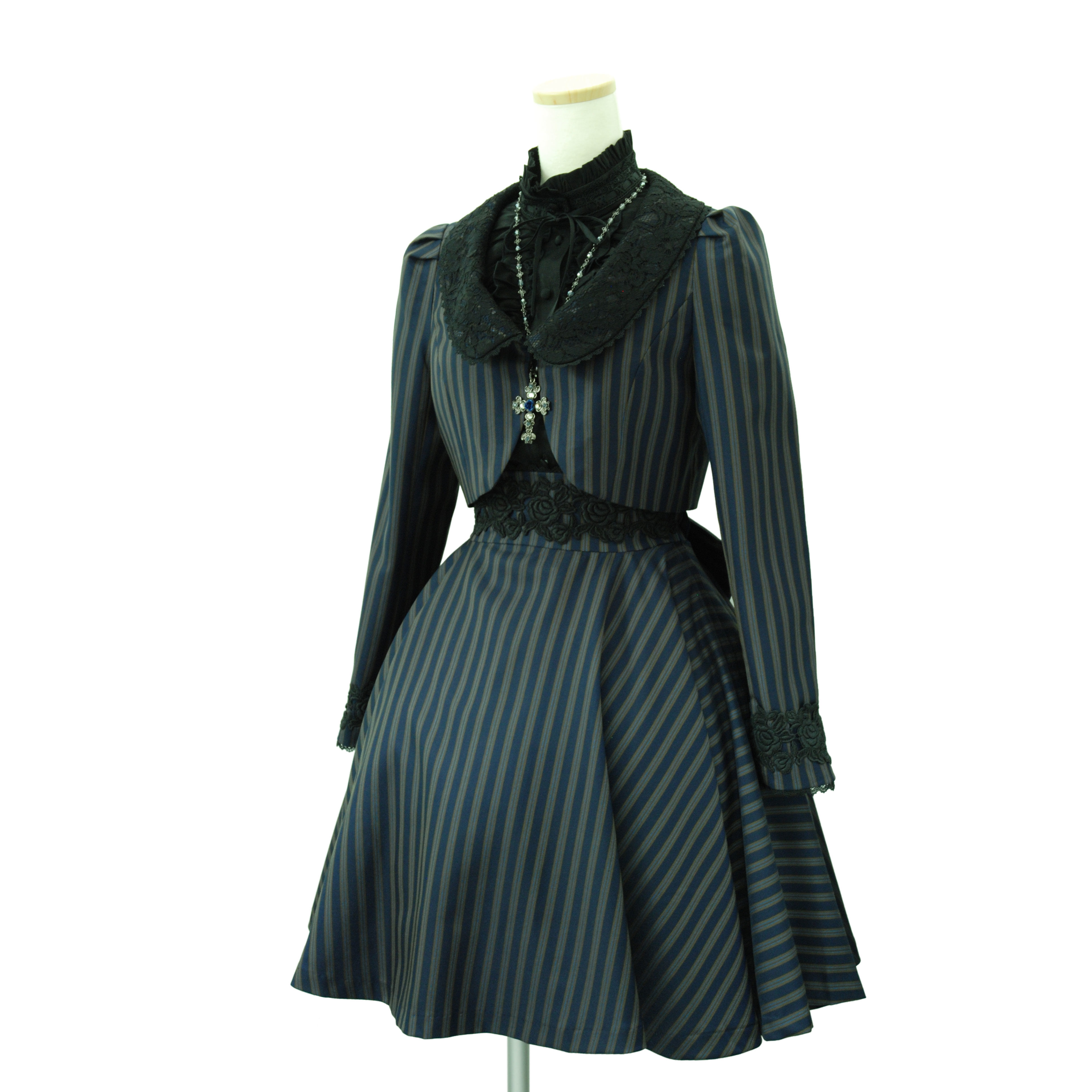 Sheglit is a small brand. They don't have international stores like Angelic Pretty, they don't have a beloved brand 'face' like Moitié, they don't attend international tea parties, and their social media seems to be focused on their Japanese audience - so I'll never be able to engage with the world of Sheglit, except at a great distance. But... maybe there's something to be said for that. Because of this complex desire I have to know & be known by something as nebulous as a 'brand', when I think of their clothing, my thoughts take on an softly melancholic and slightly whistful coloring. Irrational, like most loves!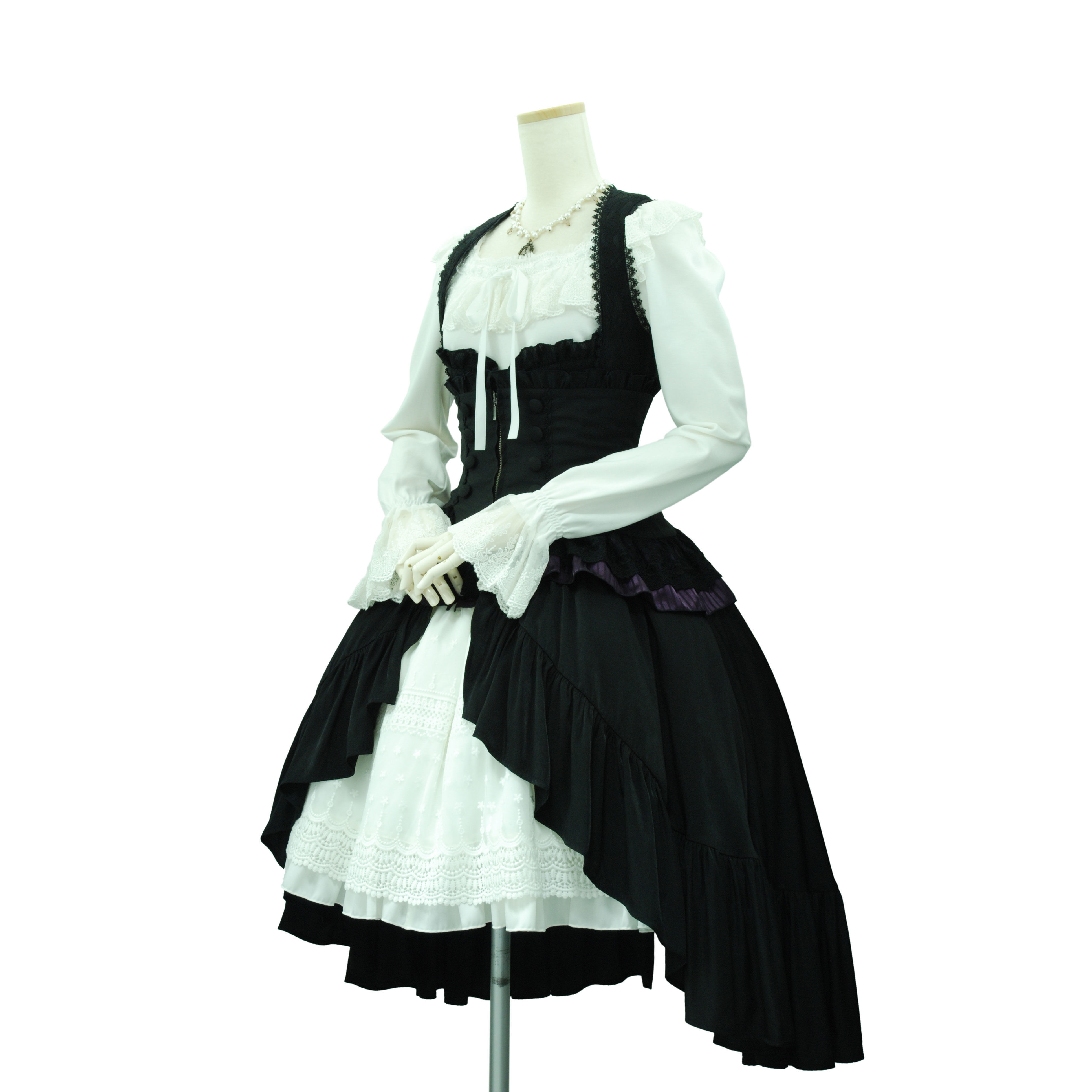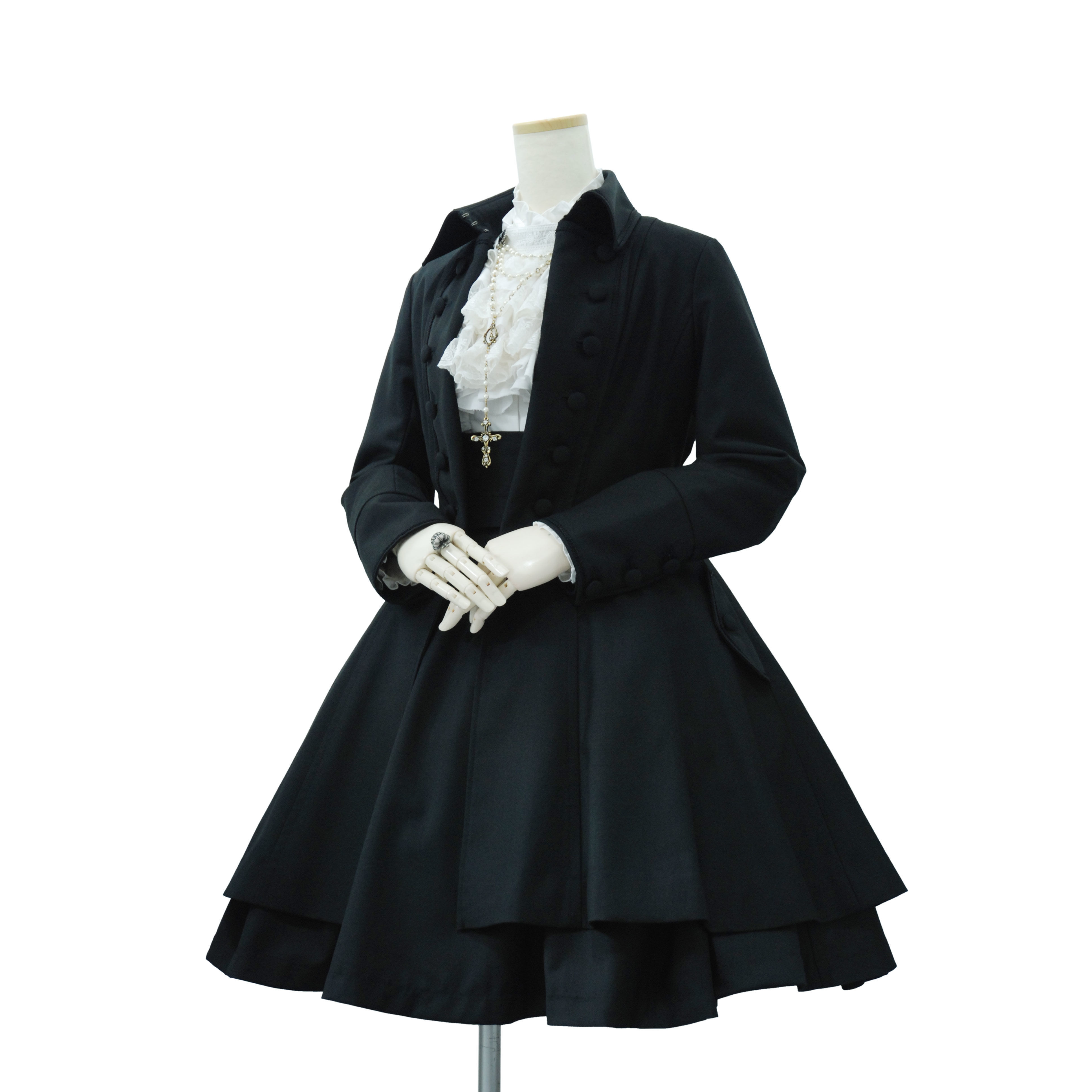 It saddens me slightly to have all this enthusiasm for the beauty of Sheglit's designs, but no one to share it with. It's lonely.
So - here! I'm sharing it with you.
Back