Dresses
Updated 18 February 2022

Elegy Lilith OP
I try and keep only pieces that I love in my wardrobe, so sometimes it's hard to say which one is my favorite, because I love them all! But this dress is definitely up there, it's the perfect Gothic princess OP.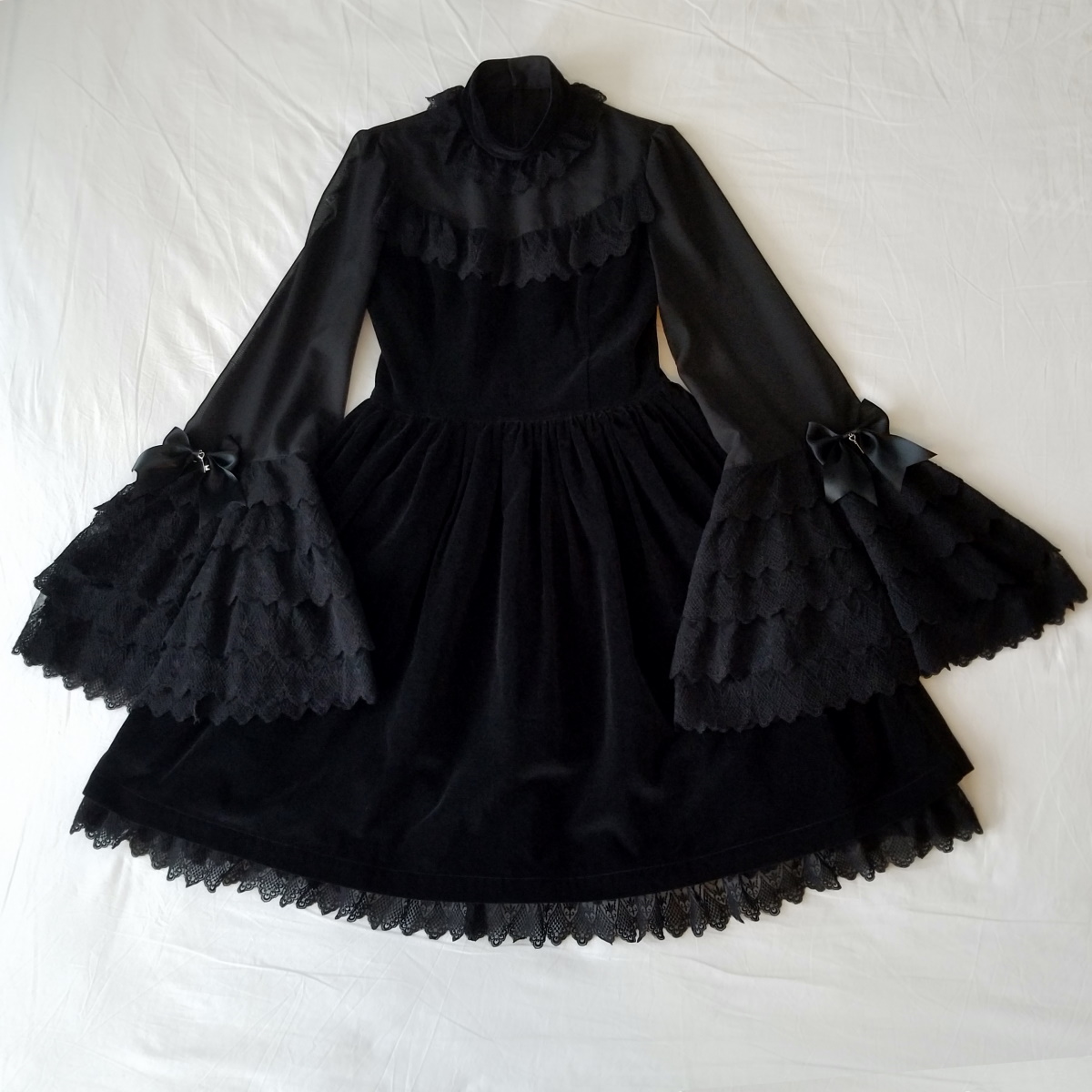 Antique Beast Night Rain Rose OP
A Christmas gift from my husband, my first piece by Antique Beast. It's gorgeous, though I think I'll take it to the tailor next time I'm in America, as the measurements are a liiitttle bit off.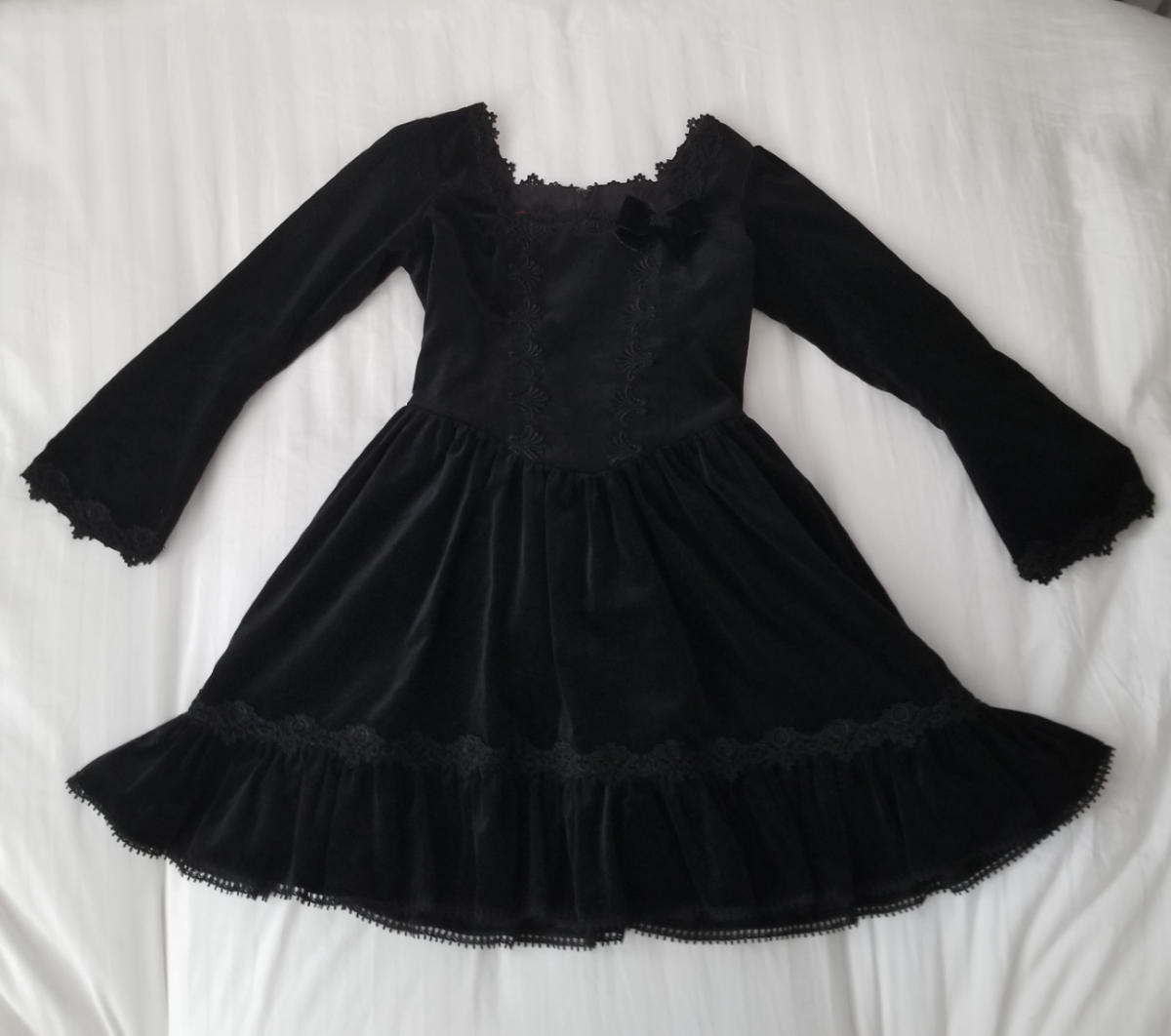 Moi-même-Moitié Jacquard OP
A gorgeous dress with thick fabric (slightly prone to pulled threads). I managed to get quite a few older Moitie pieces in 2021, which I'm so incredibly happy about.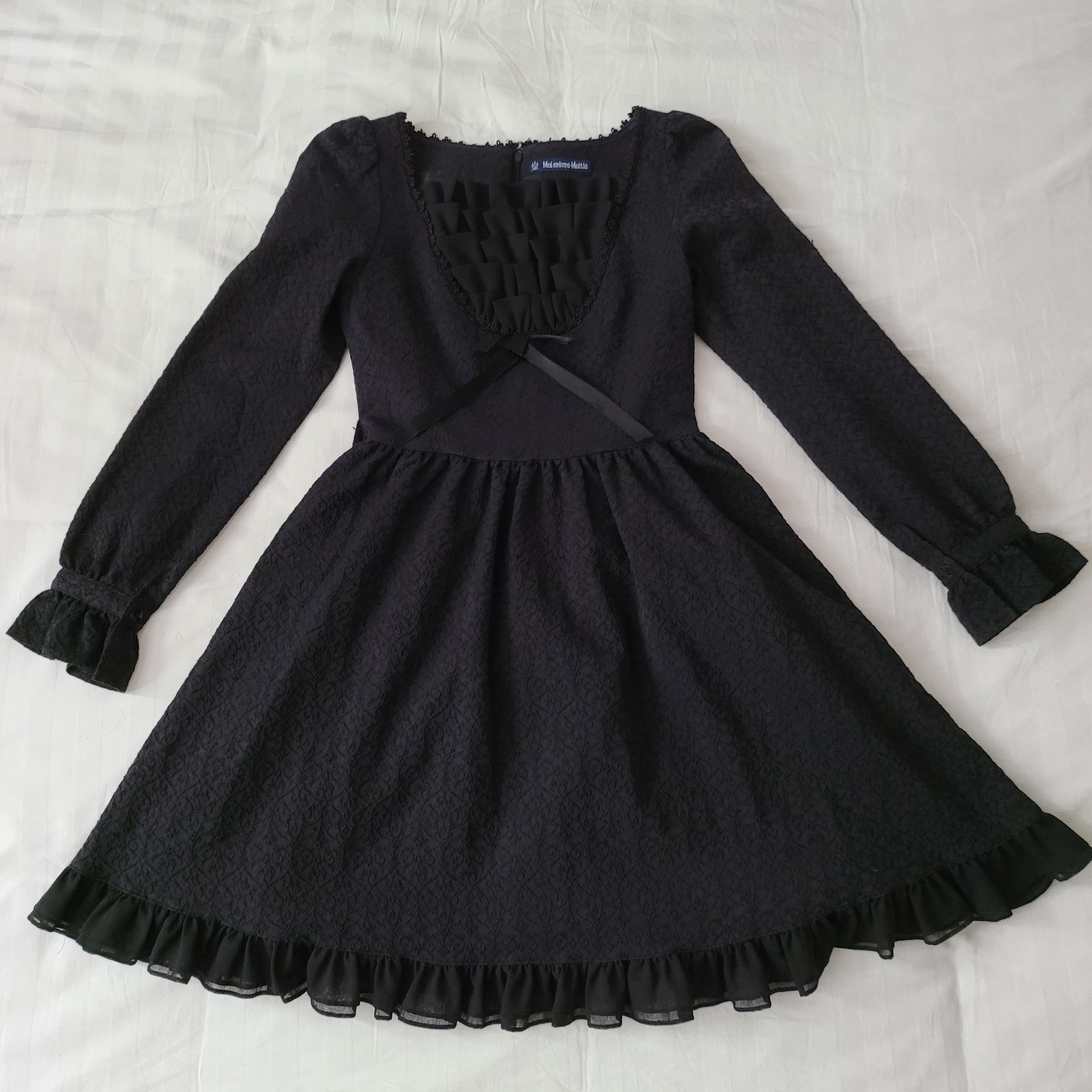 Victorian Maiden Swan Lake Lace-up OP
This dress was quite different from what I expected. It's more like an overdress, with a big cut-out in the back requiring an underskirt... which added on to the already pricey cost. The material was thinner than I expected, as well. Not neccessarily a bad thing, since it's beautiful and good quality. Additionally, it's a big longer than I prefer :/ However, because it's such a beautiful piece that perfectly captures the dark romantic medieval vibe, I'm going to have the skirt shortened to a better length for me, and keep it.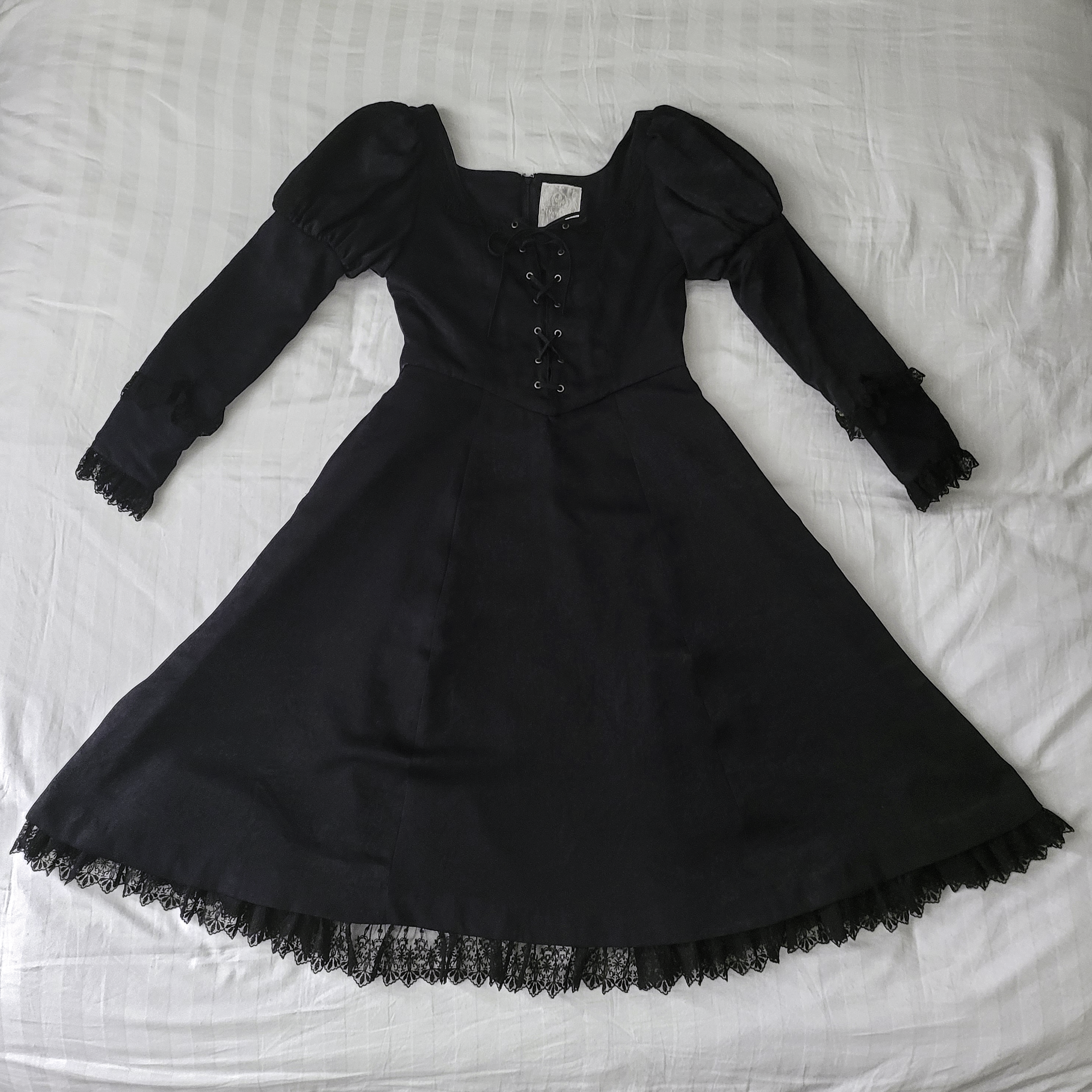 Moi-même-Moitié Front Lace Flocky OP
DREAM DRESS!!!! This was a major dream dress for it - I never expected to be able to get it, especially not for a relatively reasonable price. But I did! And I LOVE it. The fabric is so soft, the cut is so flattering, the effect is PERFECT. It's pure EGL in the original sense, and I have so many coordinates planned for it.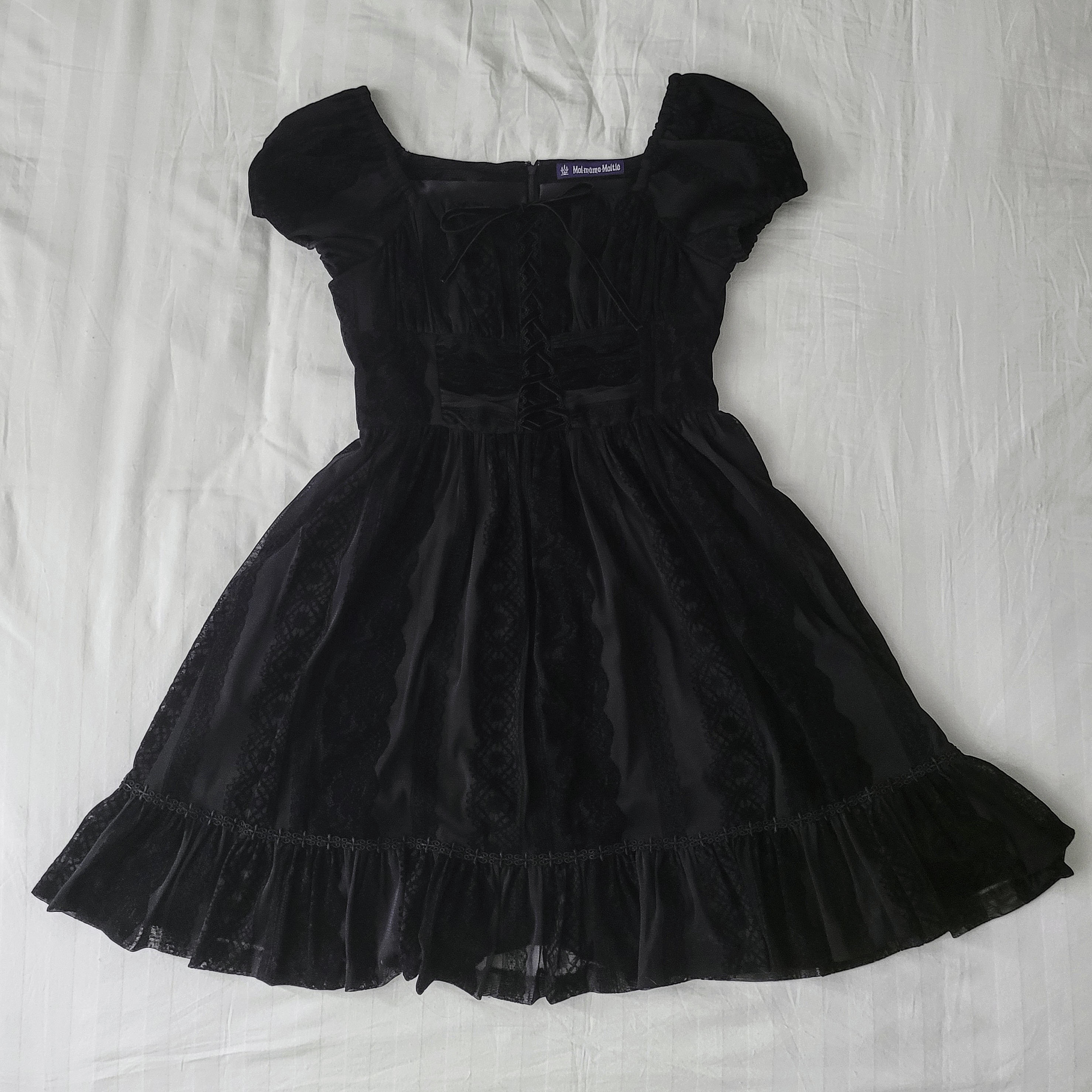 Juliette et Justine Polycopie de Poupée OP
She's from 2002! My oldest piece. And even though it doesn't currently fit my ribcage, this is one of my favorites to wear casually (I have to don a powermesh girdle to compress my ribs lmao). It seems to have been well-loved, however, as the bodice has a definitely feeling of wear as well as some stripey sun-fading. Those problems plus the fit issues means it'll be tailored into a shirred skirt soon!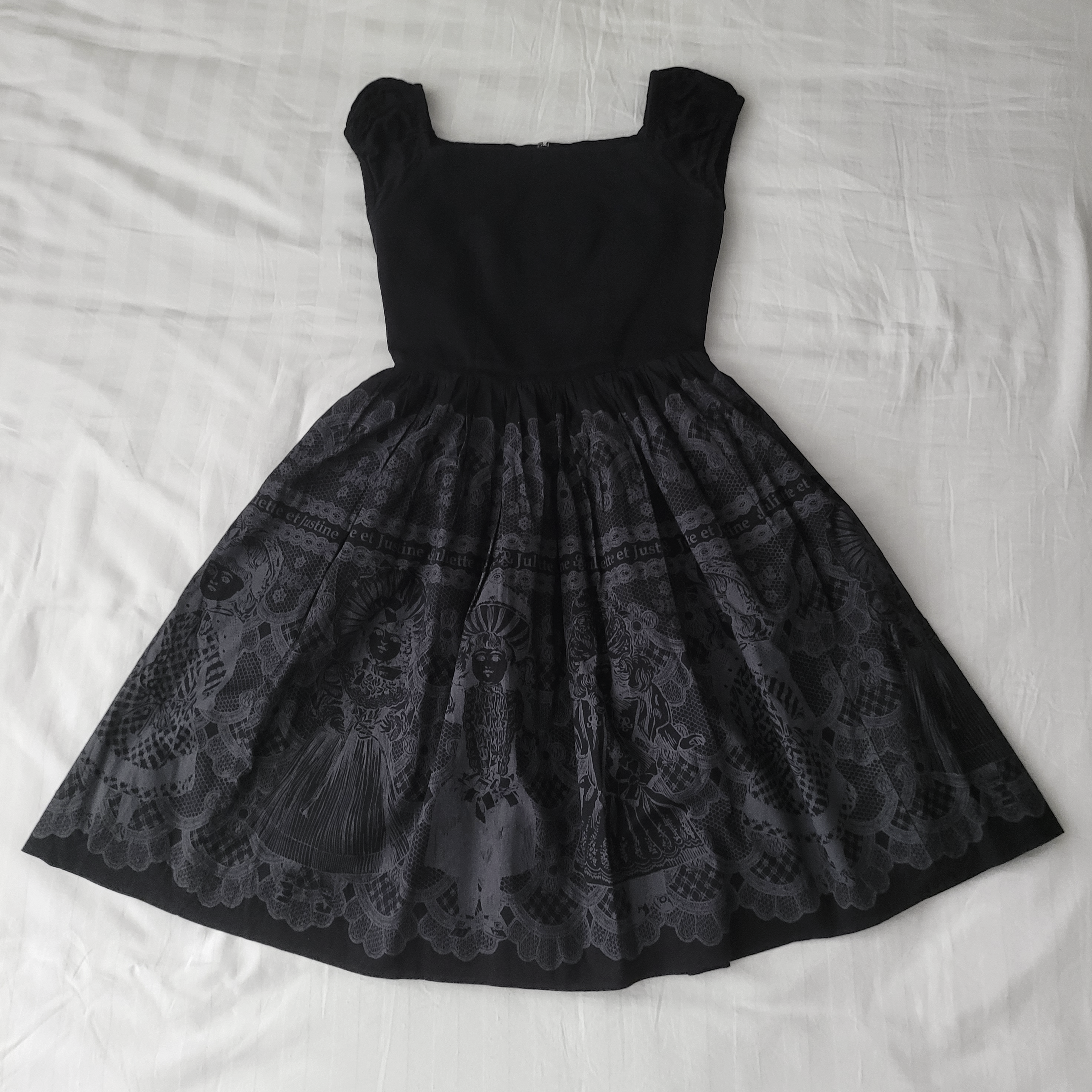 Enchantlic Enchantilly The Castle of Otranto OP
A little more princess-y than my usual style, but I couldn't resist a print based off of THE first novel of the Gothic genre! It's very comfy, and I like that the fabric is texted. The belt is a bit of a pain in the ass, so I often wear it without the belt, and layer a corset or jacket over instead.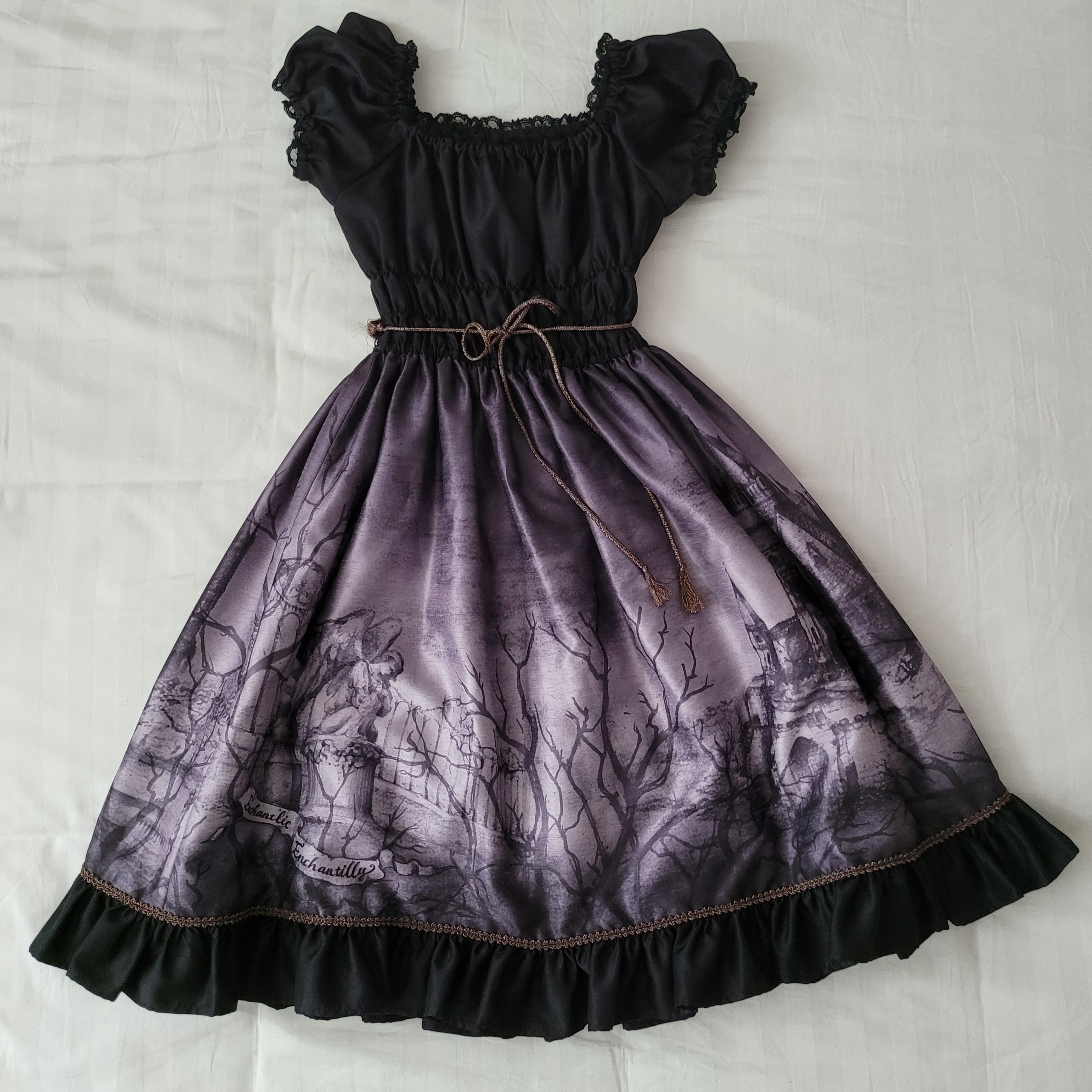 Innocent World Rose Damascene OP
This dress was on my mental wishlist for ages - I loved the vaguely medieval feeling the cut & print gave it. It's a very comfy dress that's easy to use both casually, or dressed up. I do find IW's cuts to be unflattering on me due to the bodices cutting off right above my natural waist, but some thoughtful layering usually fixes that.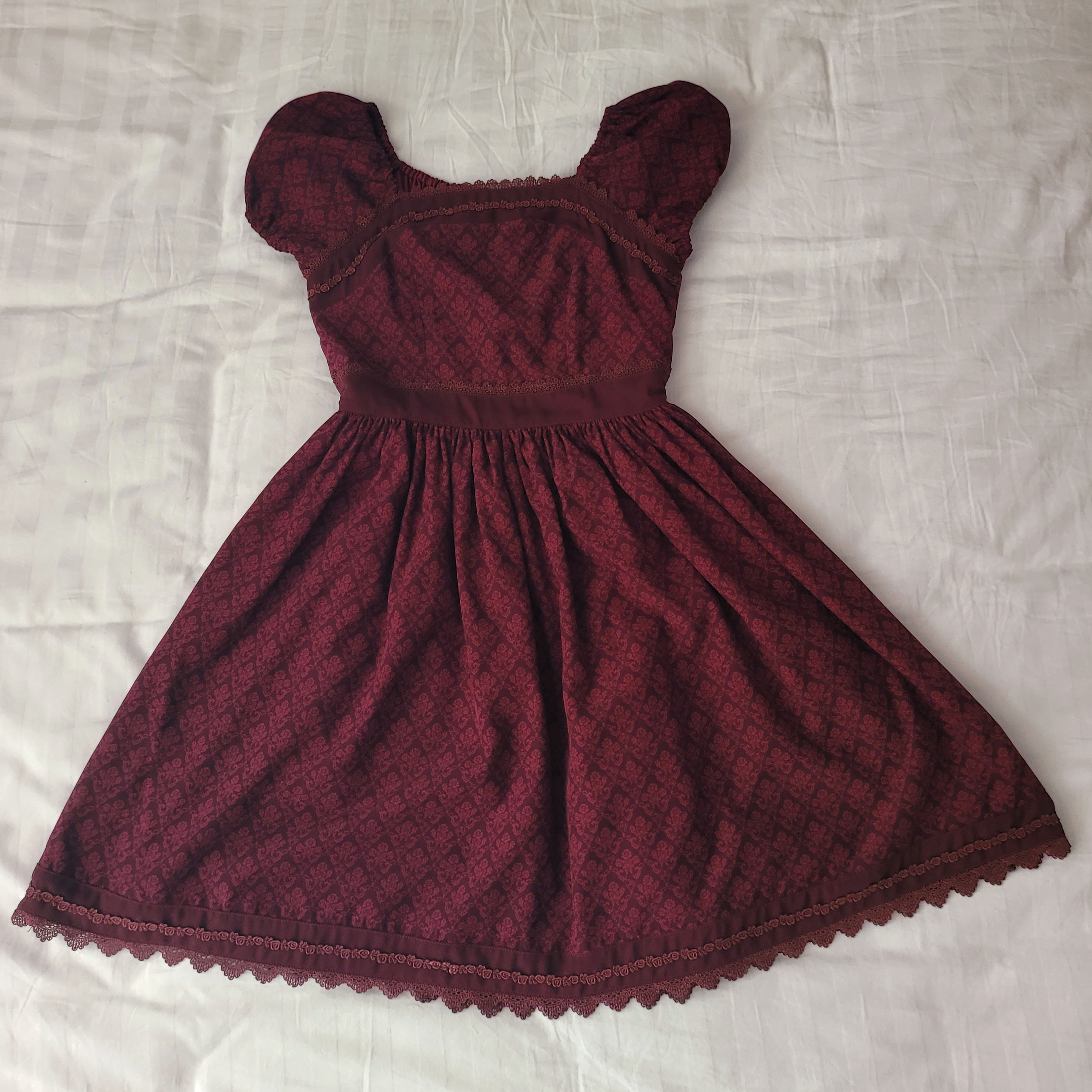 Moi-même-Moitié Coffin Lace Ribbon JSK
Simple but very beautiful. I think the fabric feels super nice and comfy to the touch, and really enjoy wearing this dress.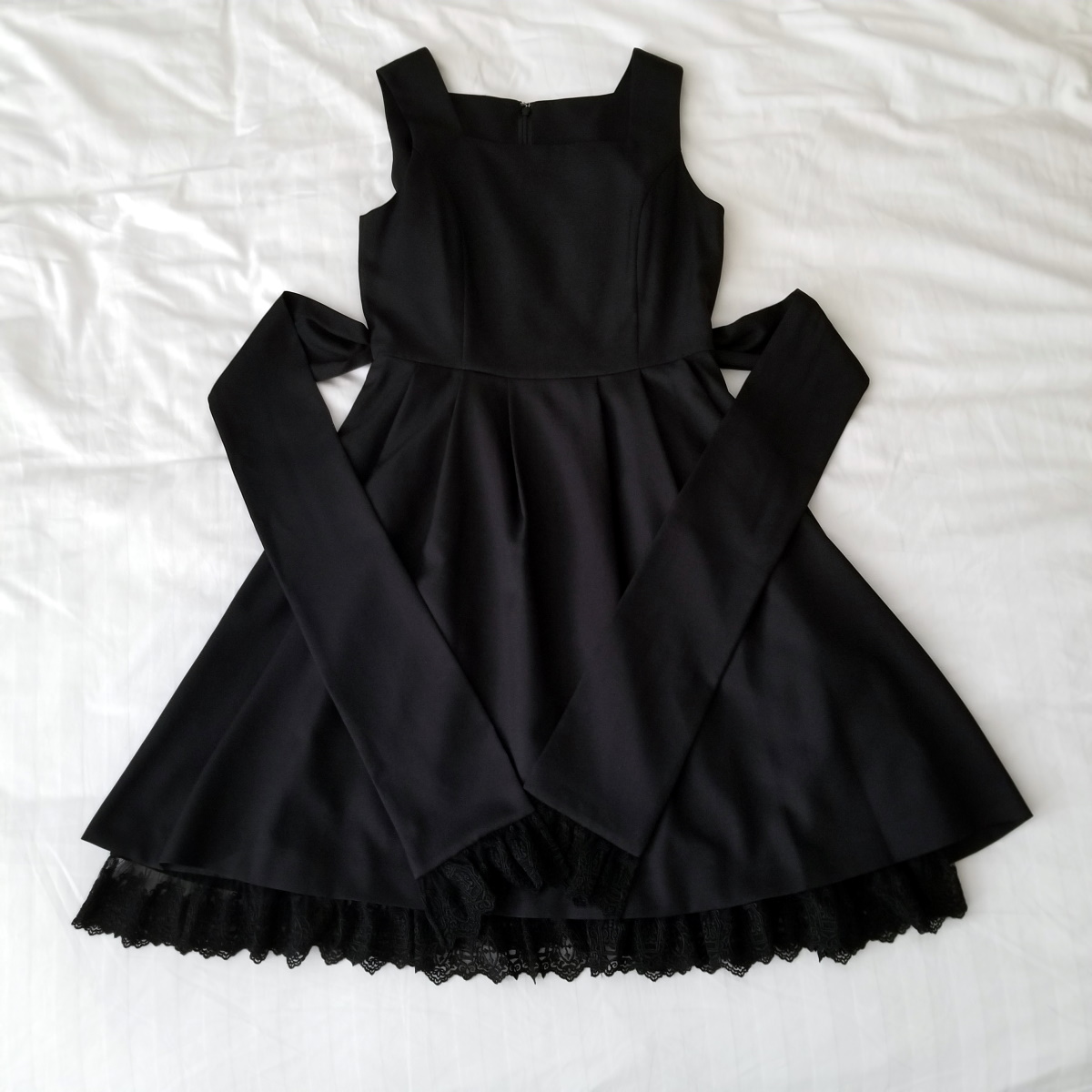 Moi-même-Moitié Neo-Gothic Arch
One of my wishlist dresses! It's gorgeous and flattering, I love wearing it paired with lots of silver cross accessories. I recently got the matching KC as well :)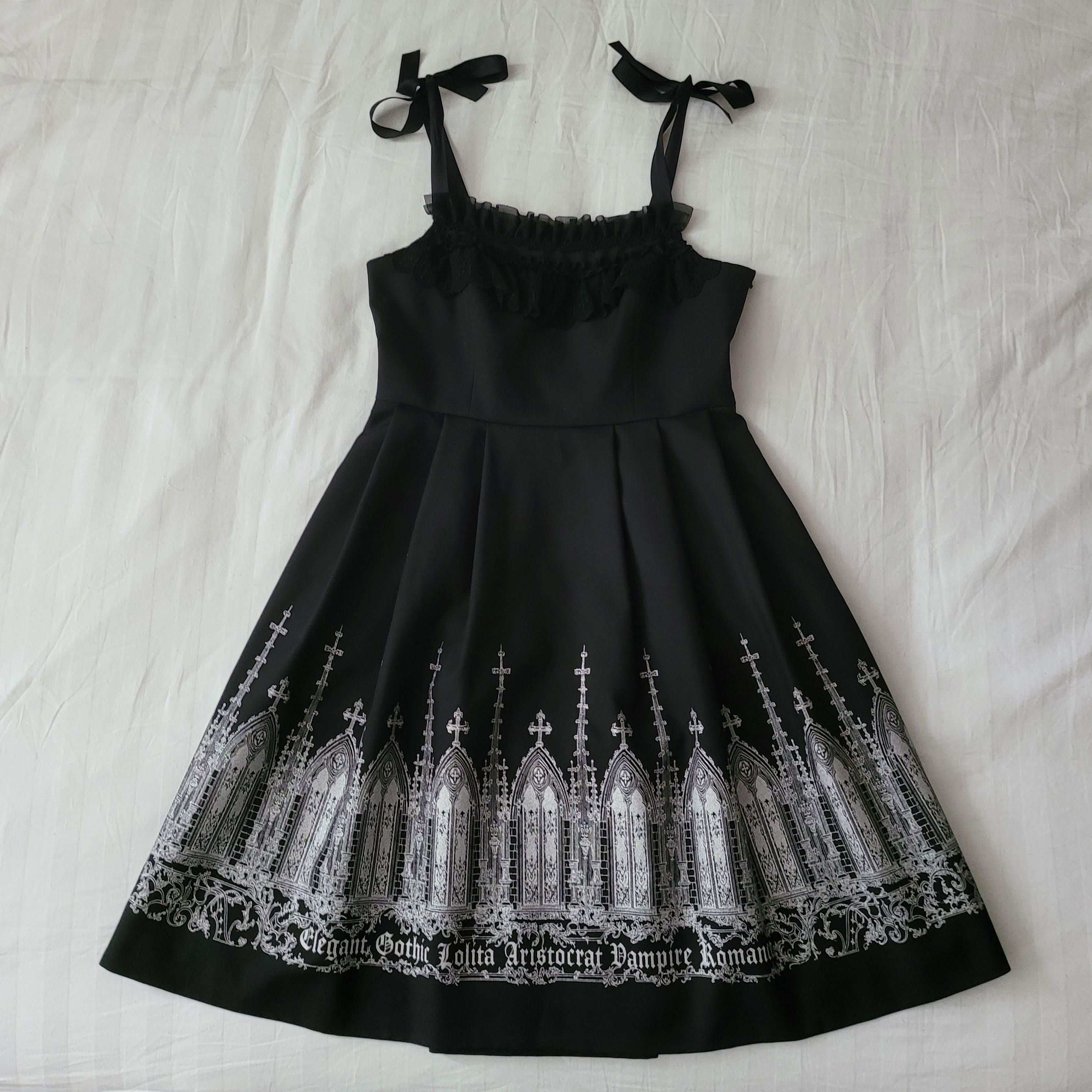 Moi-même-Moitié Rose Print JSK
Old followers of this site might recognize that I had this JSK in ivory x blue a while back. That didn't work with my wardrobe colors, though it was an absolutely beautiful dress. So when the black colorway popped up, I snagged it. It was missing its original belt, so I've ordered a replacement. The fabric is 100% cotton, and it's probably my most comfortable dress.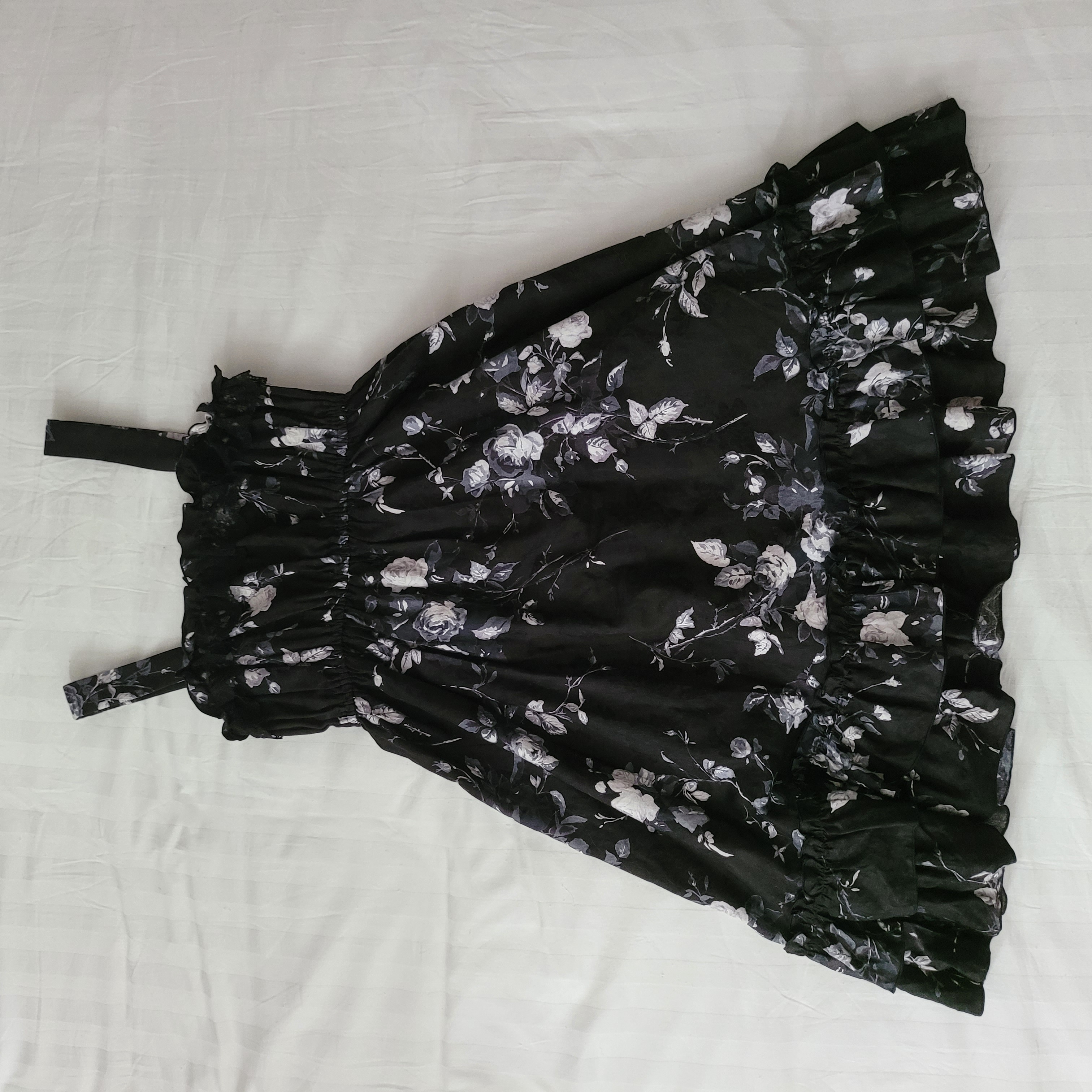 Alice and the Pirates Vampire Nocturne JSK I - Black
This became one of my top wishlist dresses as soon as I saw it. I'm really happy to have found it in my preferred cut - I originally had the JSK II cut, but sold it once this one popped up.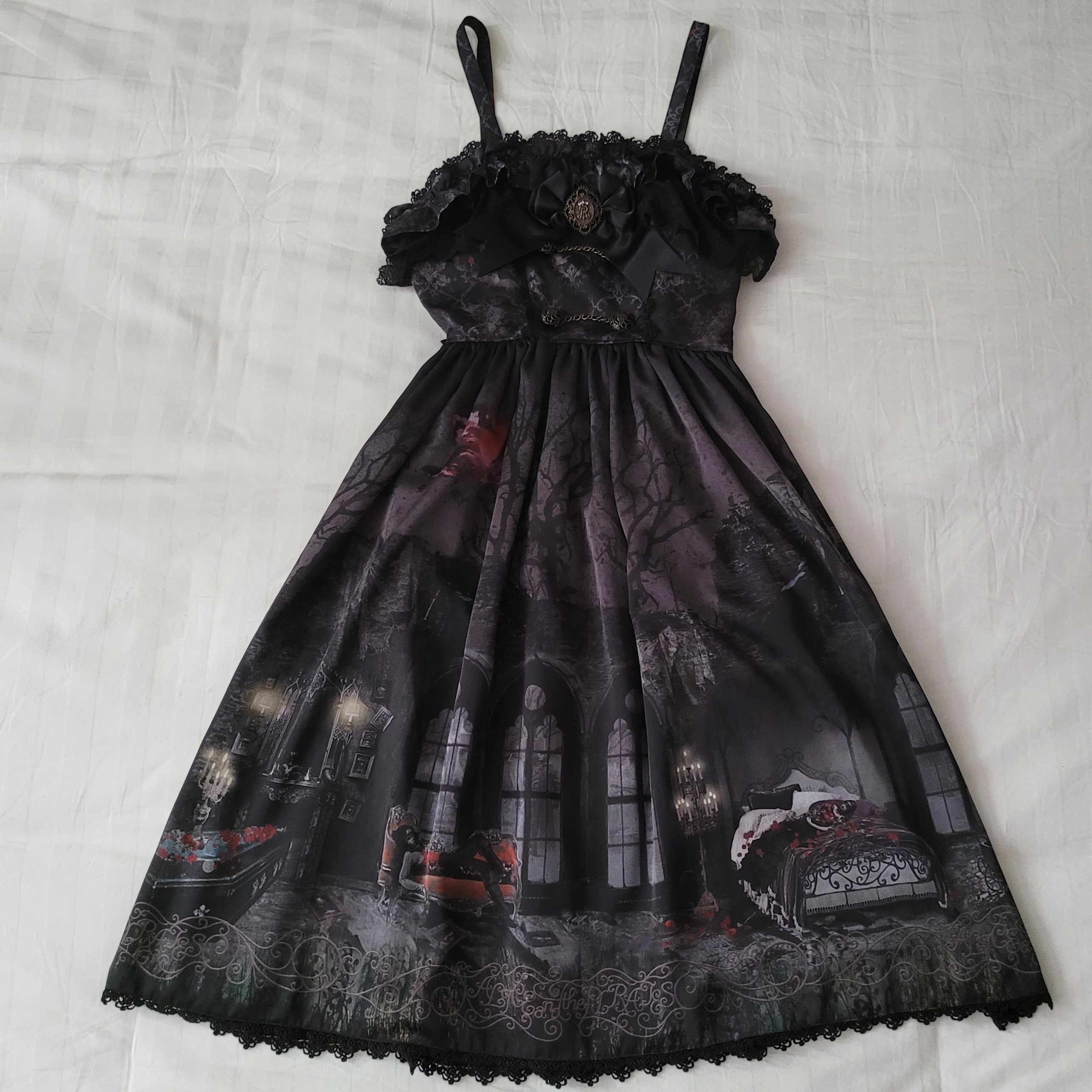 Krad Lanrete Transilvanian Moonlight JSK I
I cannot understate how much I love this dress. It was my first 100% cotton dress, and helped me understand why some people are so partial to them. The print and colors are gorgeous, crisp, and vivid - I also noticed it has a lot of the same (or very similar) scenes on it that AatP vampire dresses have.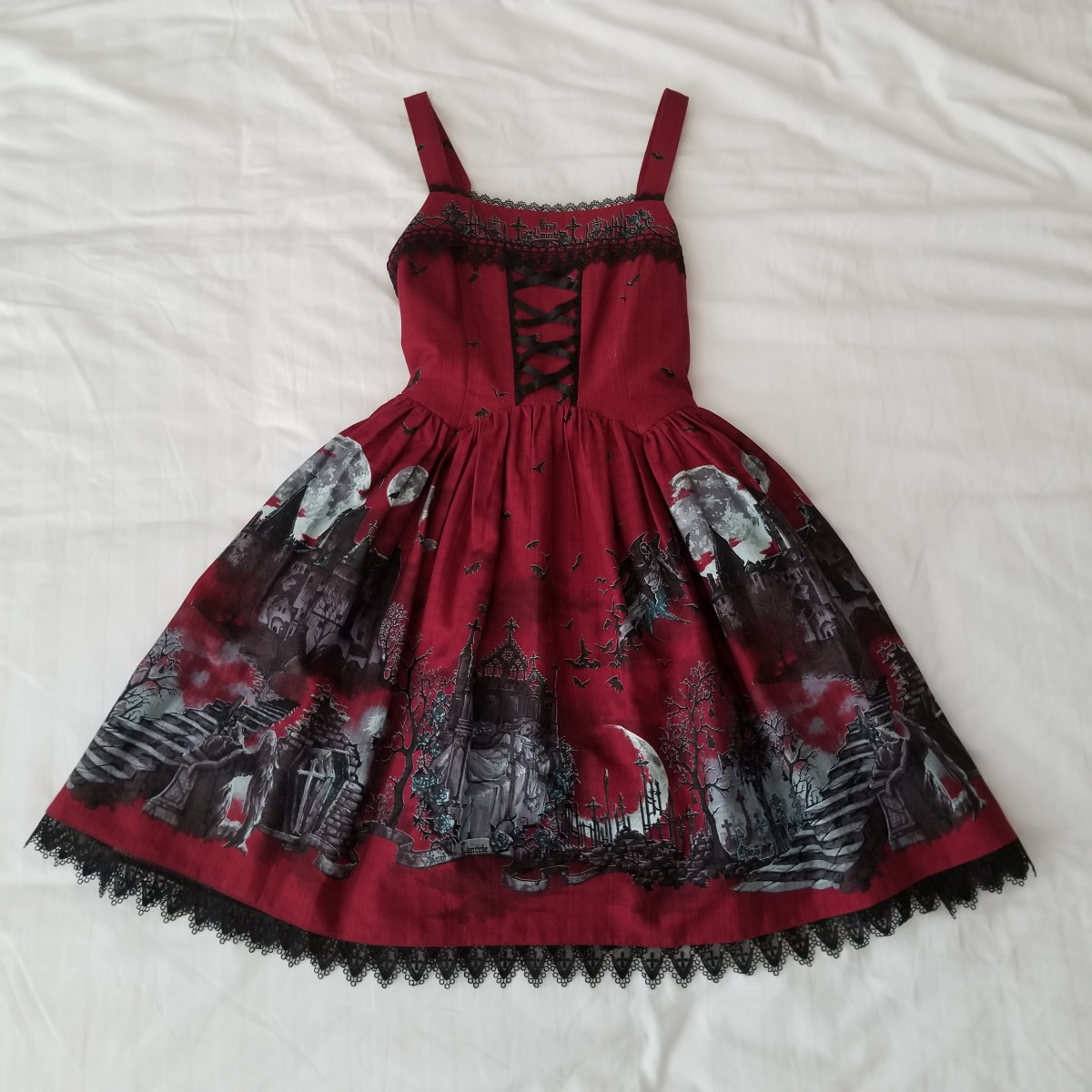 Alice and the Pirates Vampire Prelude JSK
MY DREAM DRESS! I remember falling asleep many nights to thoughts of this dress. I think this is one of the most beautiful, romantic and gothic dresses in lolita. My husband gifted it to me for my 27th birthday, and I am so happy to have it.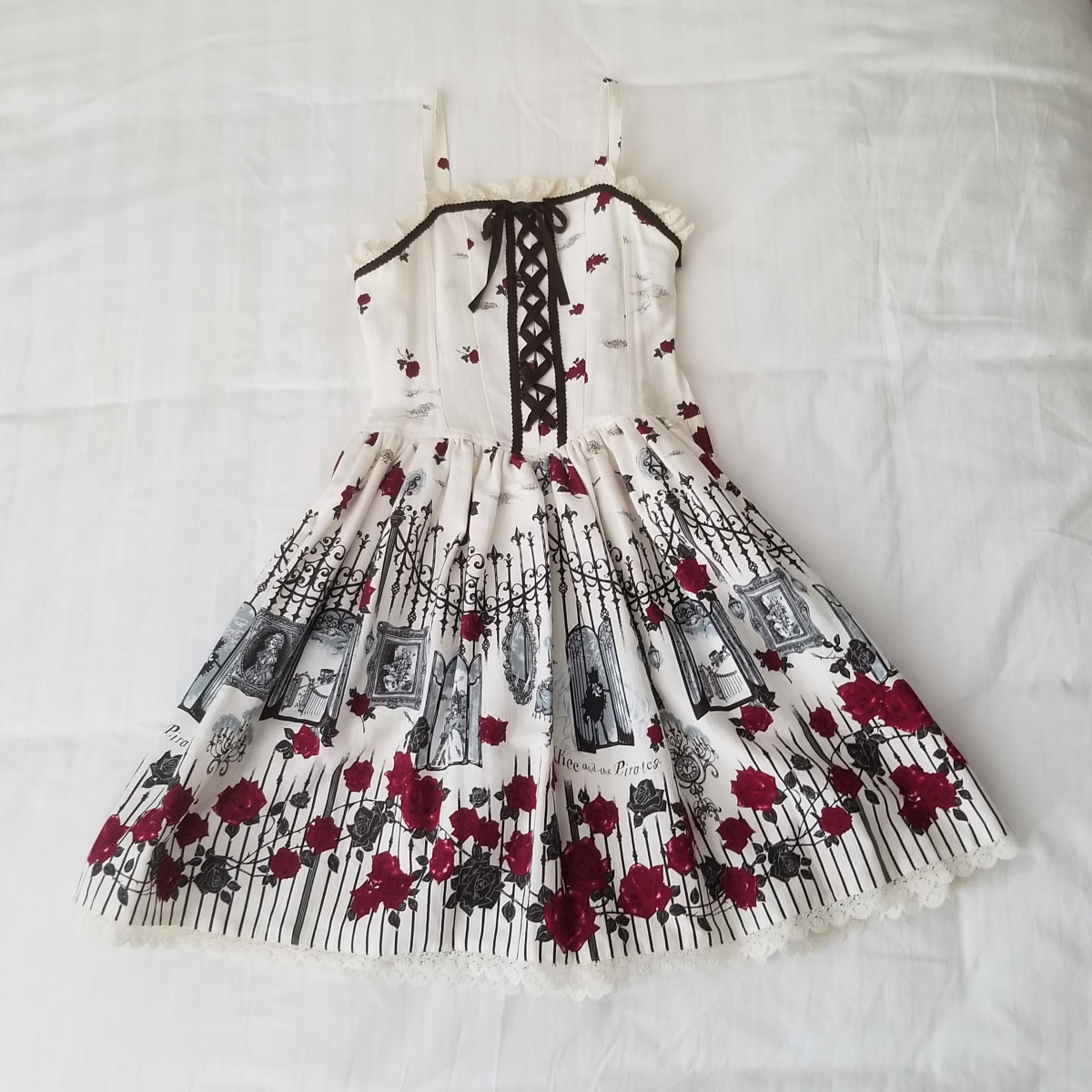 Moi-même-Moitié Lace Print JSK
I think this dress is so beautiful - just a perfect encapsulation of how Elegant Gothic Lolita in the original sense isn't just black and blue.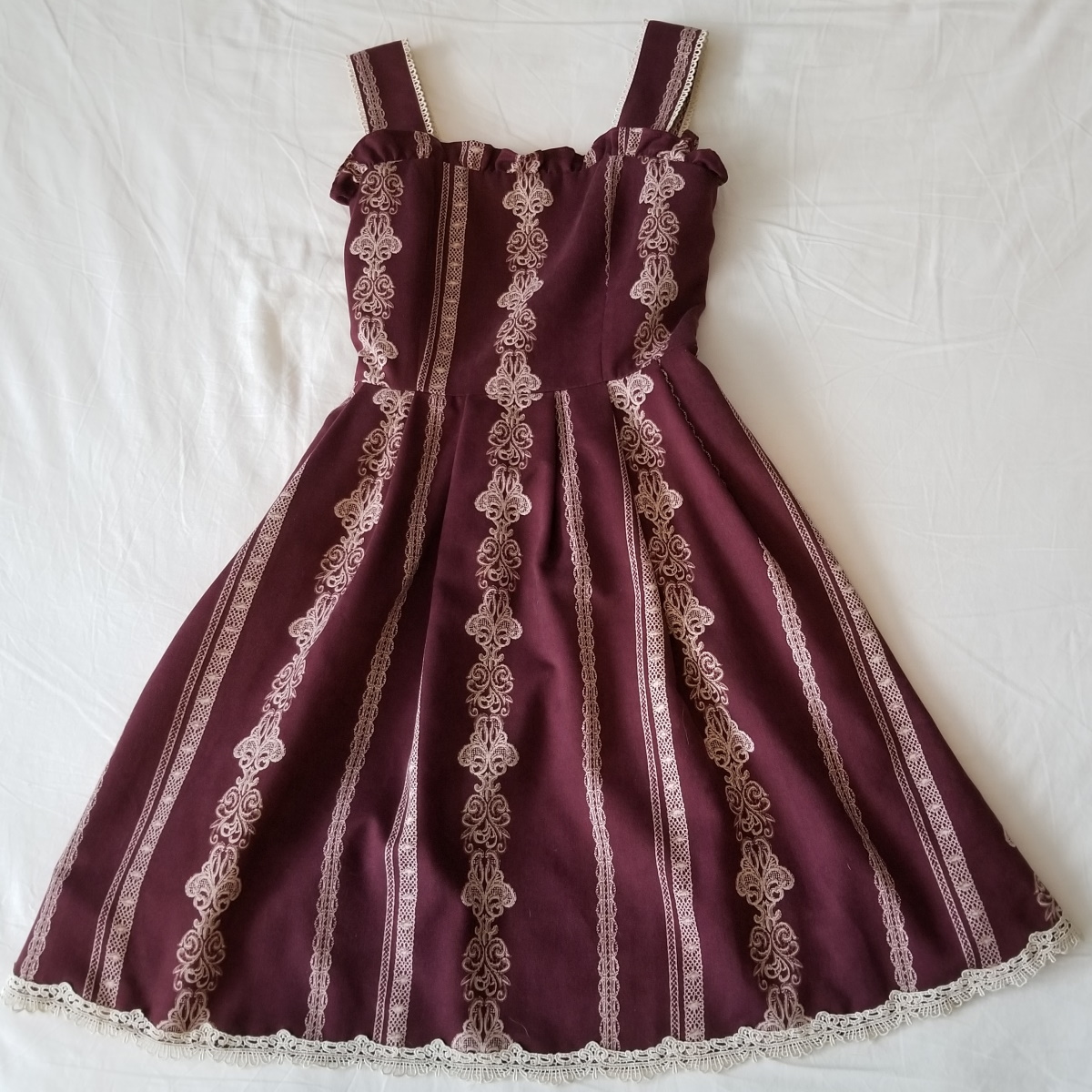 Victorian Maiden Noble Queen JSk (2014)
I love the faded, romantic elegance. It's one of my most-worn dresses, because I can use it casually as well. Victorian Maiden has made so many beautiful dresses - I would love to own more one day.