Skirts
Updated 3 July 2021

Sheglit Marguerite Skirt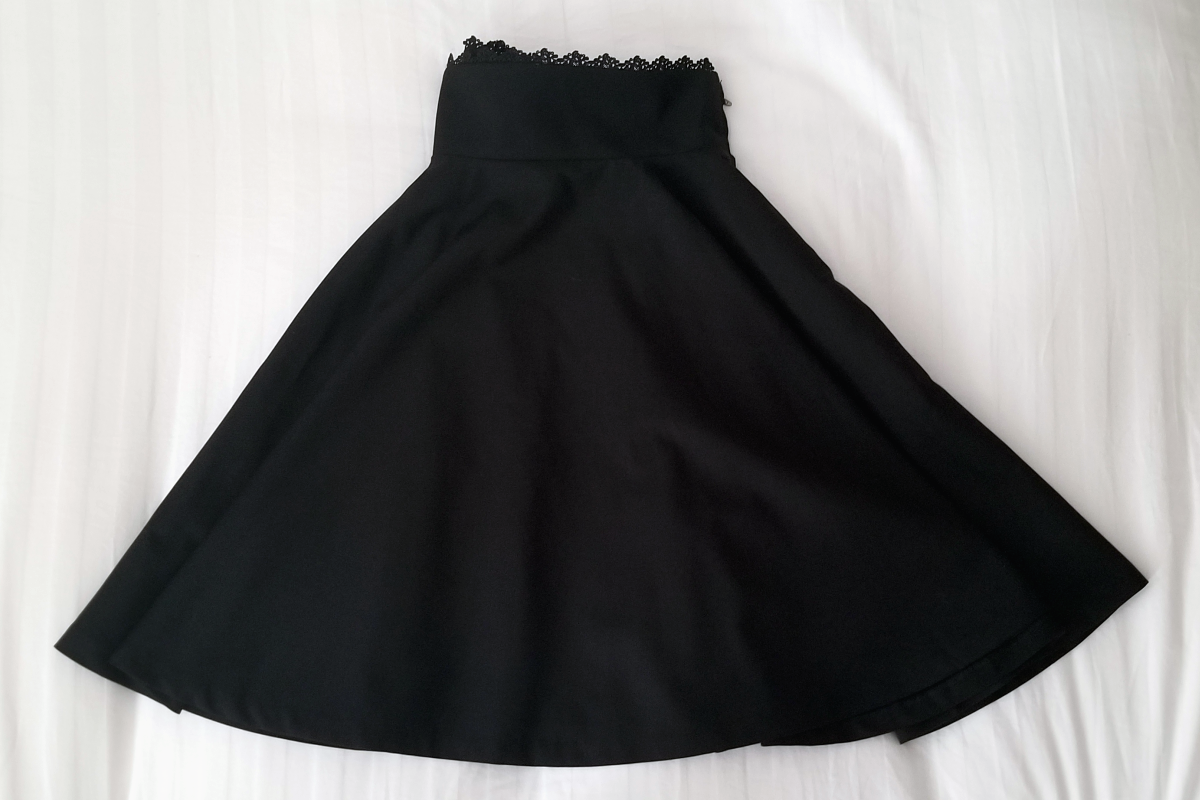 Antique Beast Drape Skirt
I LOVE ANTIQUE BEAST!!!!!!! I had this skirt made with +7cm to the length, to make it a 47cm length skirt - short enough to look a bit ero and a bit old school, but not too short for my petticoats or modesty.
Moi-même-Moitié Velveteen Frill Skirt
Moi-même-Moitié Rose Jacquard Skirt
I bought this as a set with the bustier - right before the virus fucked up the mail system, so it took 2 months for it to reach me from America :'( It made it safe and sound, however, and it's gorgeous!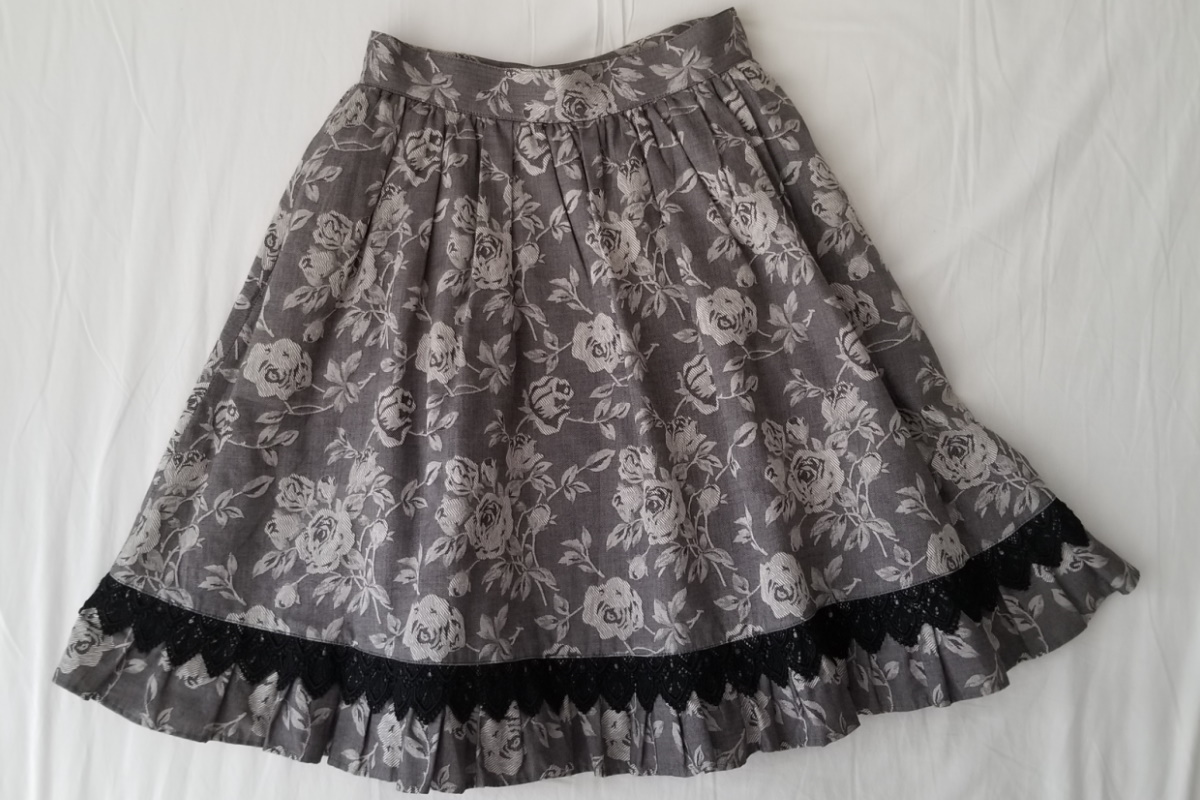 Moi-même-Moitié Ruins Cathedral Skirt
It's more of a true ivory than the picture shows; it's a beautiful skirt. I would love it in black x white.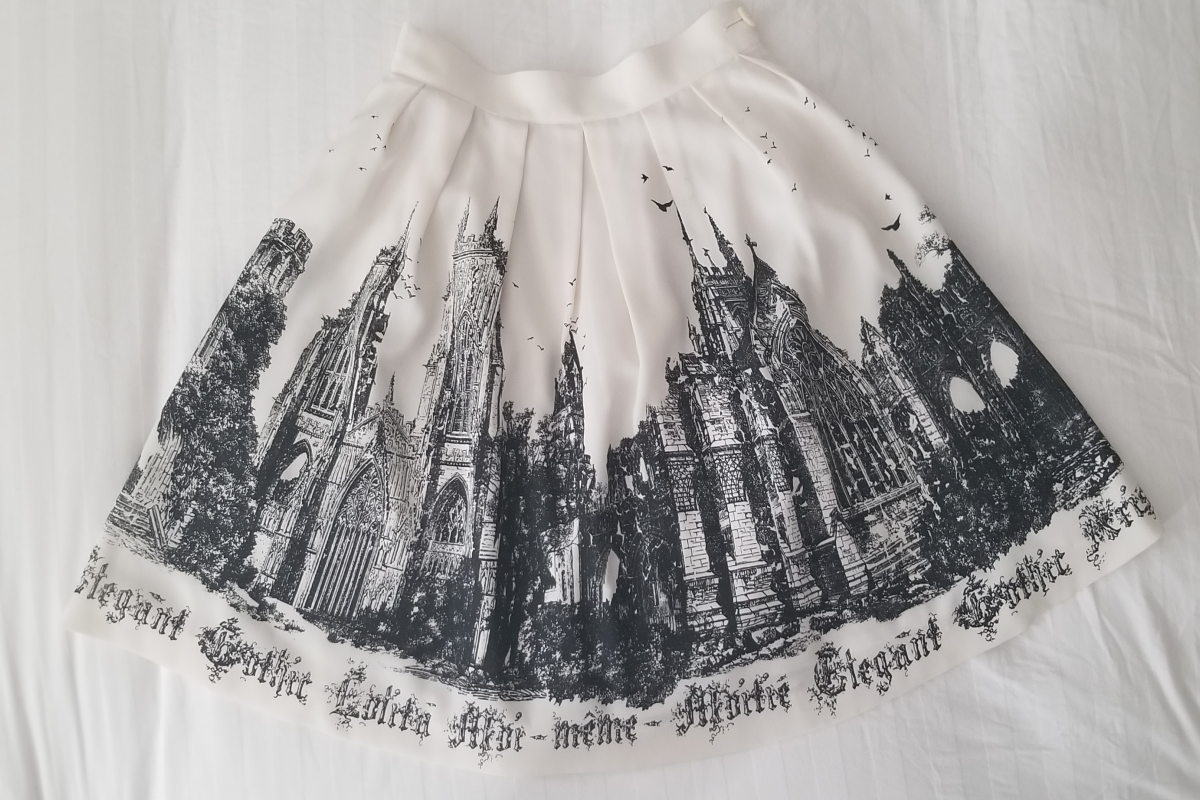 Alice and the Pirates Vampire Prelude SK in Red
Sheglit Shadow Stripe Tulle Skirt
Sheglit Eleanor Skirt (2015)
Millefleurs Underskirt
Atelier Boz Selene Underskirt
Atelier Boz Selene Jacquard Overskirt
The Selene miniskirt was the very first lolita item I purchased. I love all the possibilities I have with the separate skirts!